Yalong Sticker was established in 1992.
1992-03-06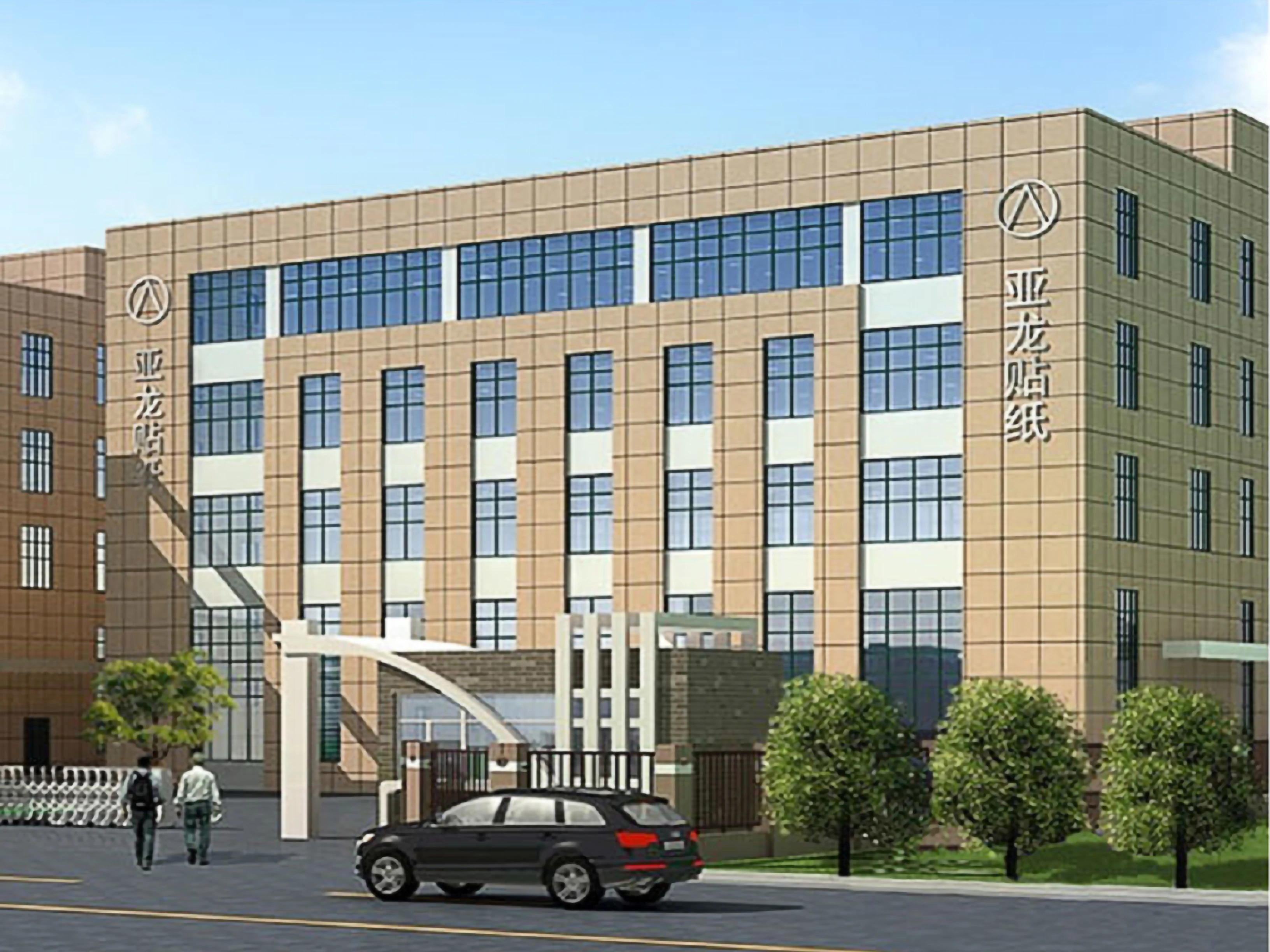 YalongSticker
 was established in 1992. The company is located in China Printing City---Longgang, Wenzhou. The company's factories cover a total area of more than 40 acres. Industry leader with Heidelberg 6-color Full-Automated Offset Printing Presses, 7-color Aspiresun UV Rotary Machines.
1993 YalongSticker has purchased the advanced Material Compound Machines,wide 7-color Fuji Rotogravure Machines, Die-cut Machines, Auto Foil Stamping Machines, Auto Packaging Machines. Do the whole process on site.
In 1995, Yalong stickers began to exhibit overseas (Germany, Japan, South Korea, Hong Kong, the United States, Dubai, etc.) and won global sourcing reputations;
In 1996, in terms of environmental protection, strictly abide by the requirements of the ISO14001 environmental management system;
In 1997, the company passed various product test reports to the European and American customer product toy test standards such as EN71-3:1994+A1:2000+AC:2002 and so on.
In 1998, the company successively passed FSC, BSCI certification, and FAMA management certifications.
In 1999, the company expanded its business to the EU market and obtained the SEDEX management certification.
In 2000, the company continued to independently develop new products and applied for nearly 100 utility model patents. At the same time, it won the title of Wenzhou Science and Technology Enterprise.
In 2001, our good market reputation and product quality enabled us to establish long-term cooperation with some of the world's top 500 well-known enterprises at home and abroad, such as Wal-Mart, Disney, Lidl, Aldi, Chenguang Group, Mengniu Dairy, RT-Mart, Yili, Coca-Cola, DOLLAR GENERAL, etc. relation.
In 2002, Zhejiang Yalong Sticker Printing Co., Ltd. always put customer needs and product quality first. The company invested a lot of money to set up dust-free workshops and strictly controlled product quality.
In 2003, Zhejiang Yalong Sticker Printing Co., Ltd. was based on the honest operation. It is an "AA" credit enterprise and an honest private enterprise in Zhejiang Province, providing more than 300 jobs.
In 2008, the company established the product quality control and quality inspection department to provide quality assurance for overseas customers.
In 2010, the company focused on brand management and registered "Yalong Sticker" on March 28, 2010. The trademark registration category is 16 categories, and the registration number is 6293069. Actively use "Yalong Sticker" in production and operation to continuously develop domestic and foreign markets, which is conducive to "Yalong Sticker" to build up the influence of our corporate brand step by step.
From 2008 to 2015, the company actively undertakes Corporate Social Responsibility(CSR) and contributes to society. Every year, nearly 500,000 yuan is used for public welfare, charity, urban and road construction, and school donations. After the Wenchuan earthquake, the company donated 100,000 yuan and organized individual donations of 60,000 yuan. In recent years, it has donated more than 100,000 yuan to college students and children with intellectual disabilities.
2015-2019, Yalong has won honors such as "Top 100 Enterprises", "Large Tax Payers", "Key Export Enterprises" and "Contribution Award".
In 2020, during the COVID-19 tough time, the company donated hundreds of thousands of masks to the Longgang Municipal Government.
From 2016 to 2022, Yalong Sticker keeps innovating and designing products. In recent years, the self-developed products have gradually penetrated into domestic and foreign e-commerce platforms, and have become long-term strategic partners of cross-border e-commerce at home and abroad.