YalongSticker_Canton Fair 3rd Spring 133
author: YalongSticker
2023-05-01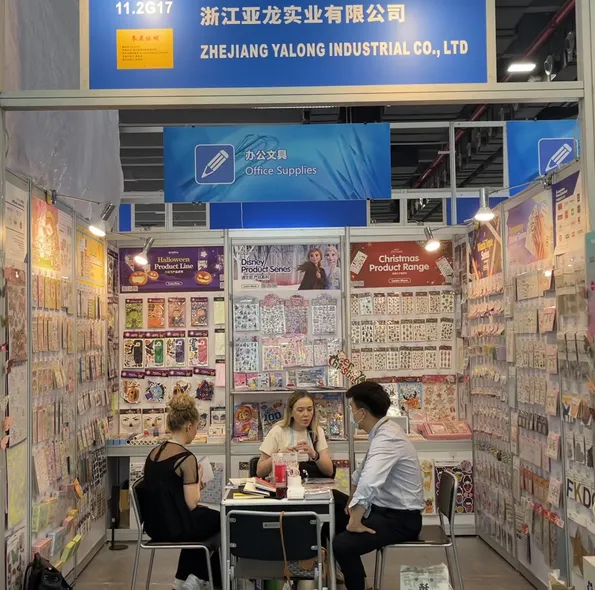 The third phase of the Canton Fair showcased the tremendous market appeal of Yalong stickers, solidifying Yalong's position as a leading brand in the sticker industry. As an industry frontrunner, we will continue to devote ourselves to building the reputation of the Yalong brand and excelling in product management.
Yalong stickers have captured the attention and interest of numerous customers with their unique design styles, high-quality materials, and innovative craftsmanship. We not only prioritize the appearance and quality of our cartoon stickers, puffy stickers, die-cut stickers, and decorative stickers but also pay attention to the customer experience and demands. Through continuous market research and customer feedback, we continuously optimize product design and production processes to meet diverse customer needs.
We recognize the importance of branding, and as such, Yalong will continue to enhance brand building and promotion. Through active marketing and advertising strategies, we will increase the visibility and recognition of the Yalong brand. At the same time, we will strengthen product management to ensure product quality, reliability, timely delivery, and excellent after-sales service.
Yalong stickers will relentlessly pursue excellence and provide customers with more innovative and high-quality sticker products. We will continue to invest in research and development and technological innovation to maintain our competitive edge in the industry. We firmly believe that through continuous efforts and ongoing improvements, Yalong will remain the preferred brand trusted by customers, bringing more surprises and value to the market.