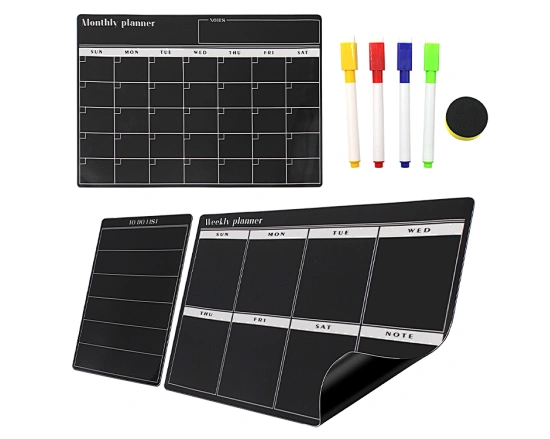 Magnetic Blackboard Magnet Small Marker Sheet Waterproof Vinyl, Polyester, Glossy for Fridge
Magnetic blackboards are versatile, durable, and easy-to-use tools suitable for various applications such as teaching, presentations, and art.

They are cost-effective, requiring minimal maintenance, and are eco-friendly.

With an aesthetic appeal, they can add elegance and sophistication to any space, making them perfect for showcasing quotes, menu boards, or calendars.
Product Name

Magnetic Waterproof Chalkboard Label

Material Options

Glitter, Laser, Holographic, Foiling, Resin, Fluorescent, Scent, etc

Sticker in Roll, Sticker Sheet, Sticker Book Set, Die-Cut Sticker

Ideal for Paper Packaging, Delivery Paper Bag, Wedding
Decorations, Kids Education, Supermarket and more.
Description:
YalongSticker's monthly planner and weekly planner set is a convenient and versatile combo that includes two magnetic monthly planners and two magnetic black notepads. The set is designed to fit most refrigerators, regardless of their size or style.
The planners feature premium erase film, which is superior to traditional PET film because it allows for easy erasing of writing, even after it has been left on the notes for a long time. This eliminates the problem of stains and ghosting, ensuring that your notes are always 100% erasable.
The monthly planner has large data boxes for each day, while the weekly planner includes two prompt boxes at the top to remind you of important tasks. The blackboard provides ample space for drawing or writing down important information, while the other magnetic black notepad can be used for to-do lists or grocery lists.
As a bonus, the set comes with three color neon liquid chalk markers, giving you even more options for customization.
YalongSticker is confident in the quality of their product and offers a satisfaction guarantee. If you encounter any issues or are unsatisfied, their customer service team is available to provide the best service or a refund.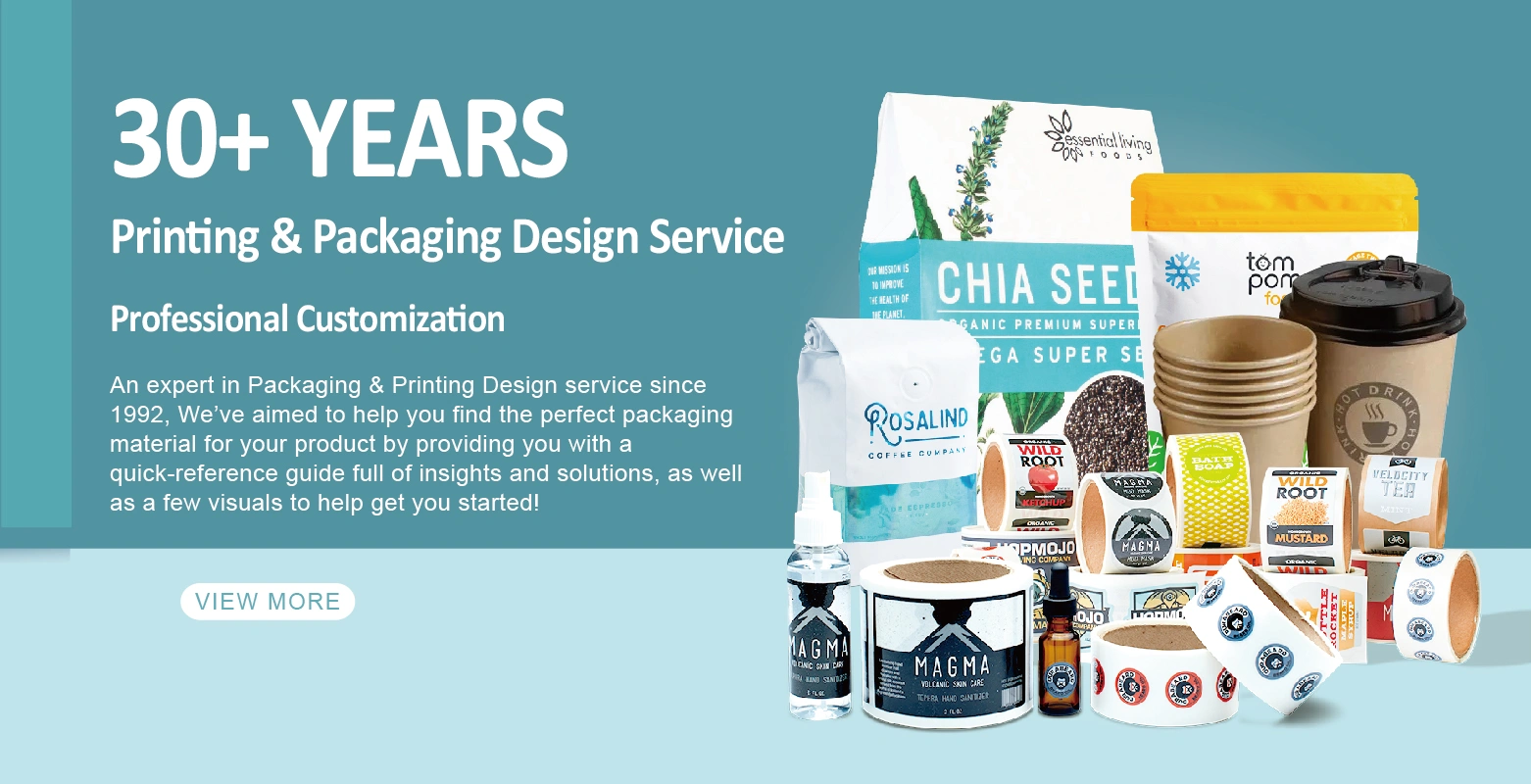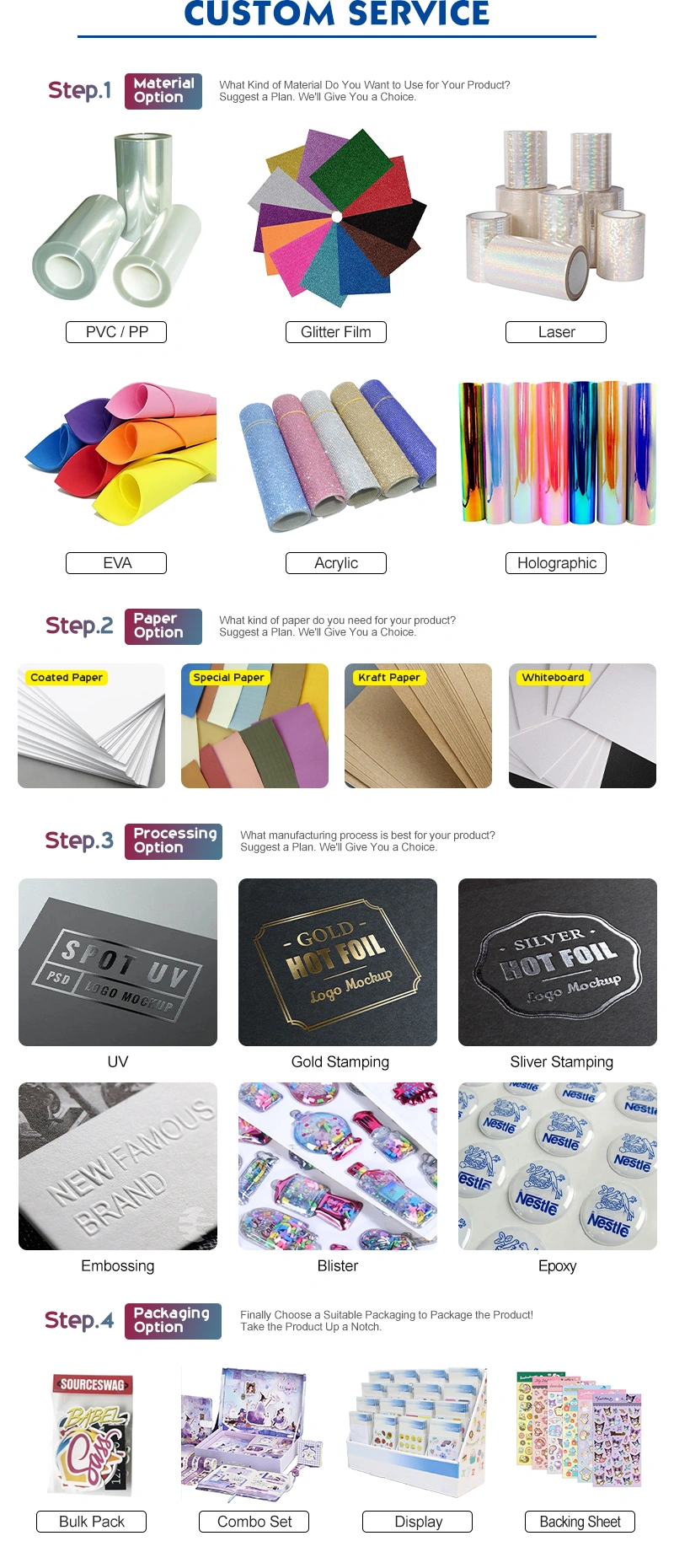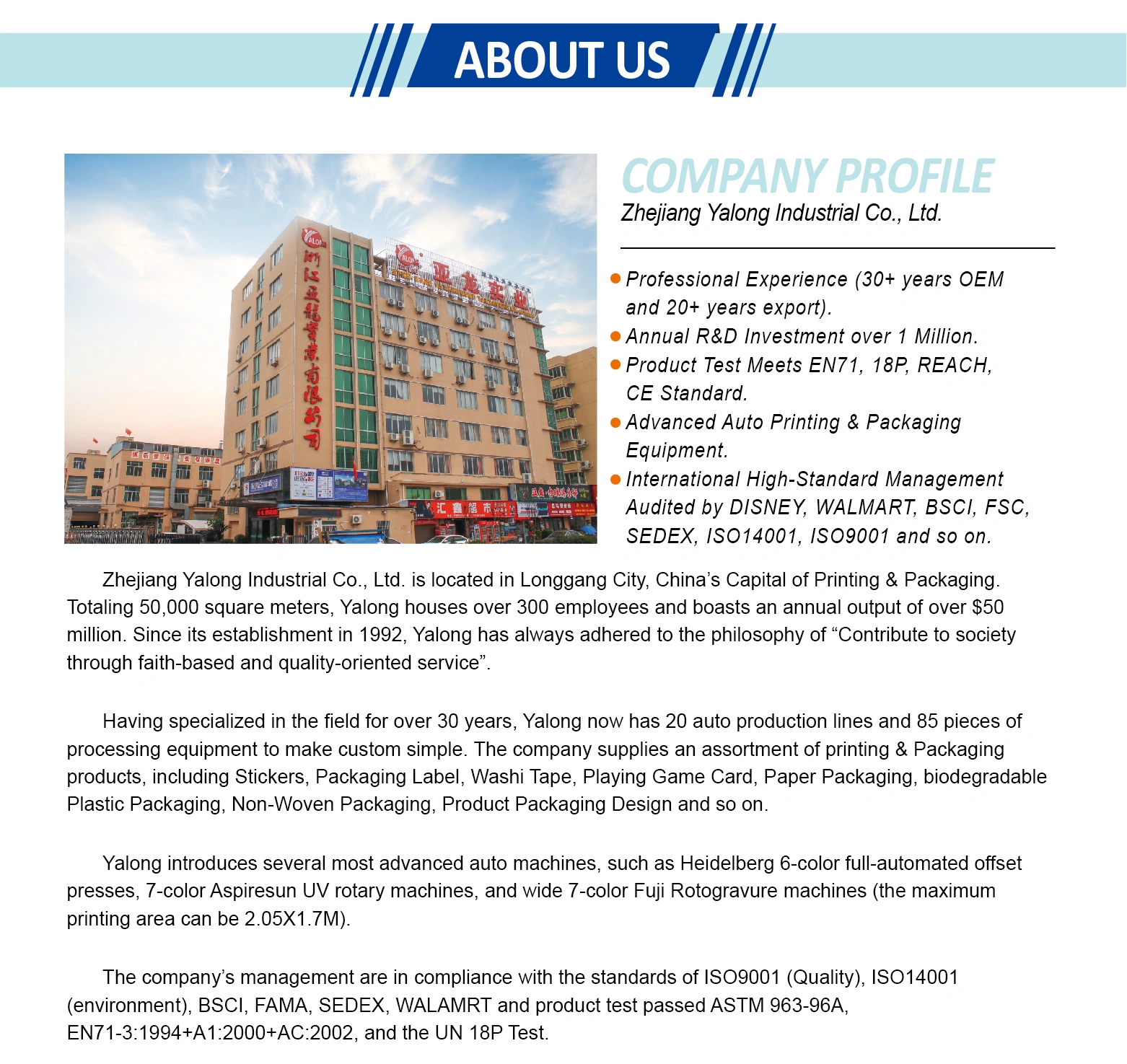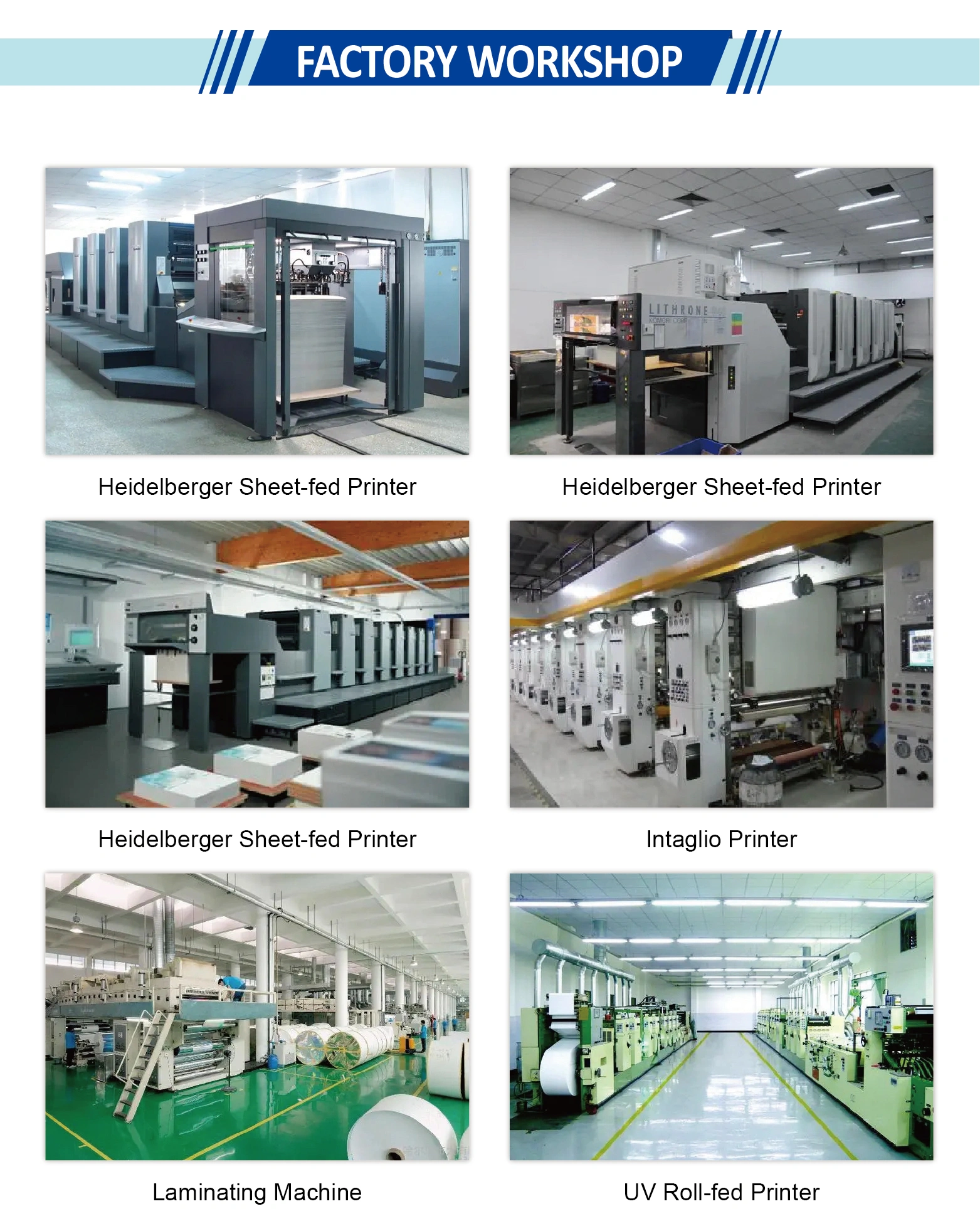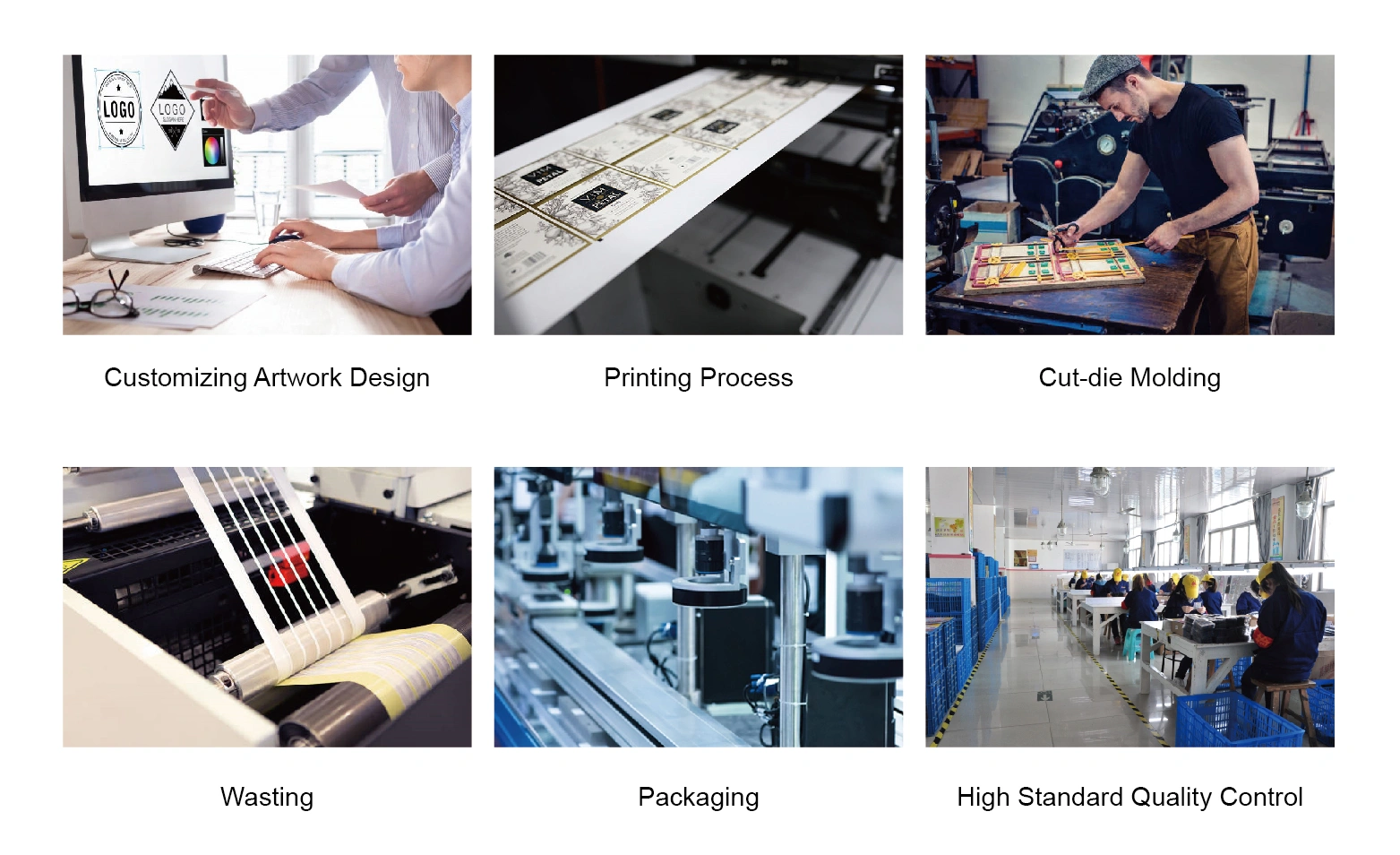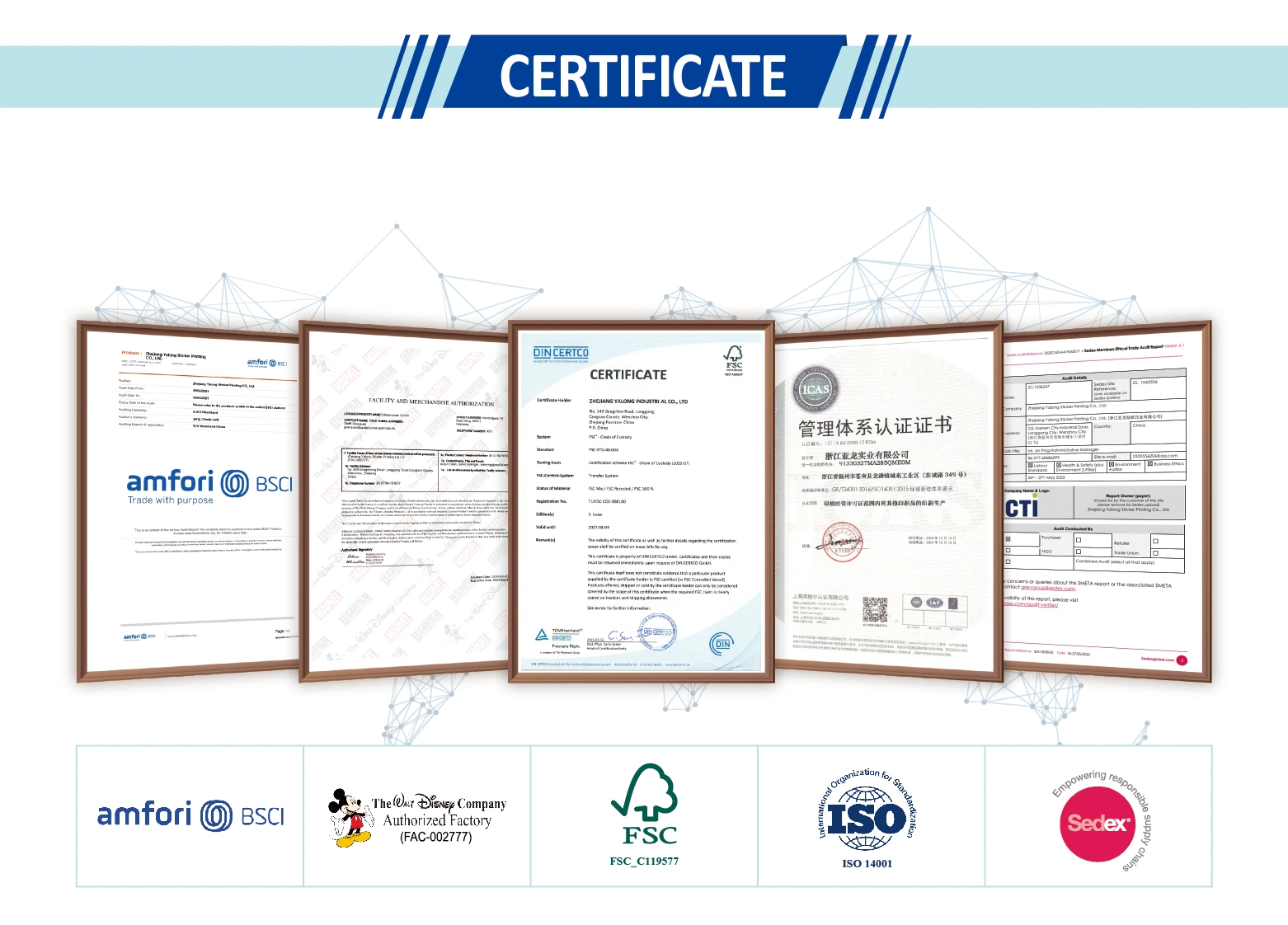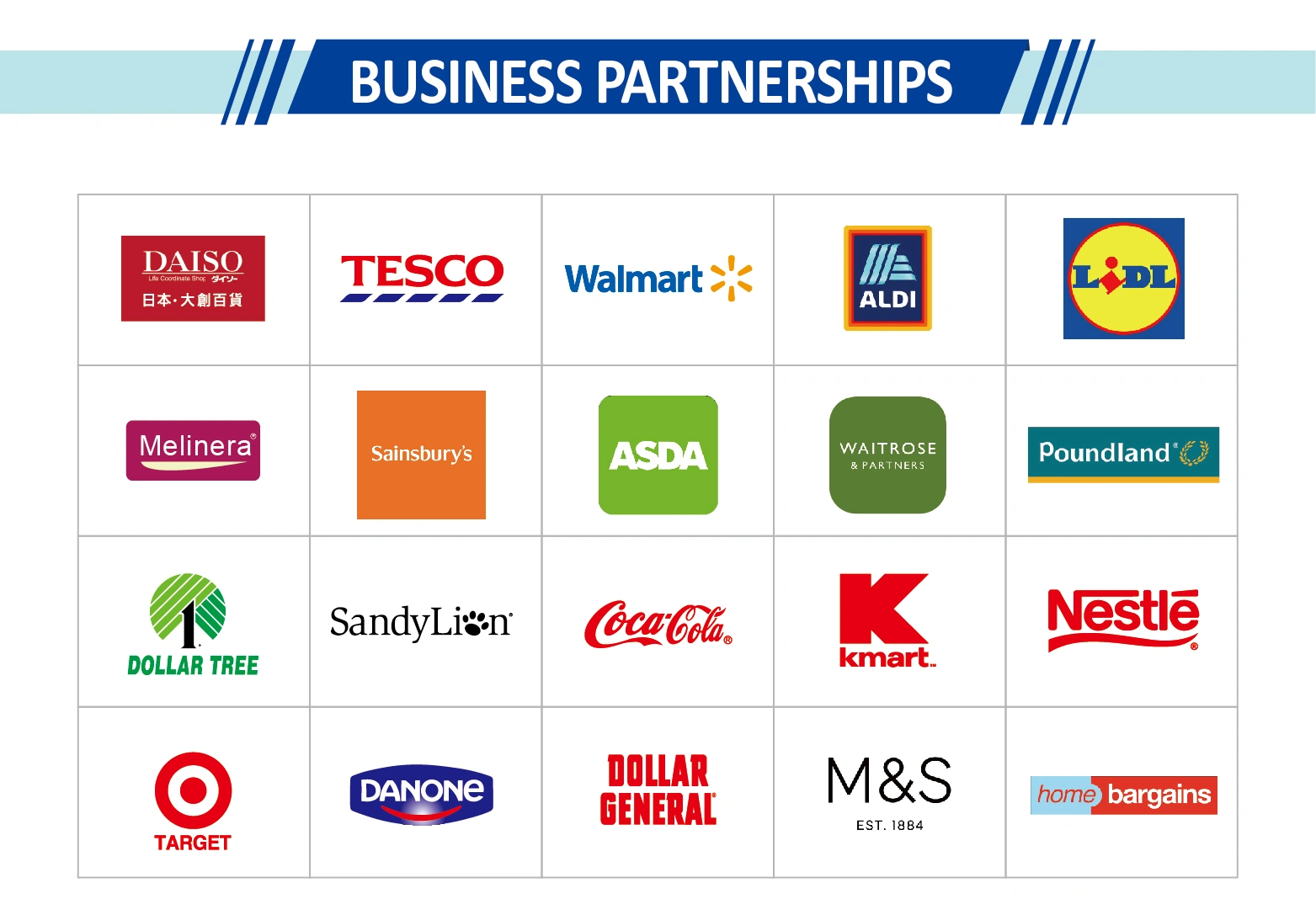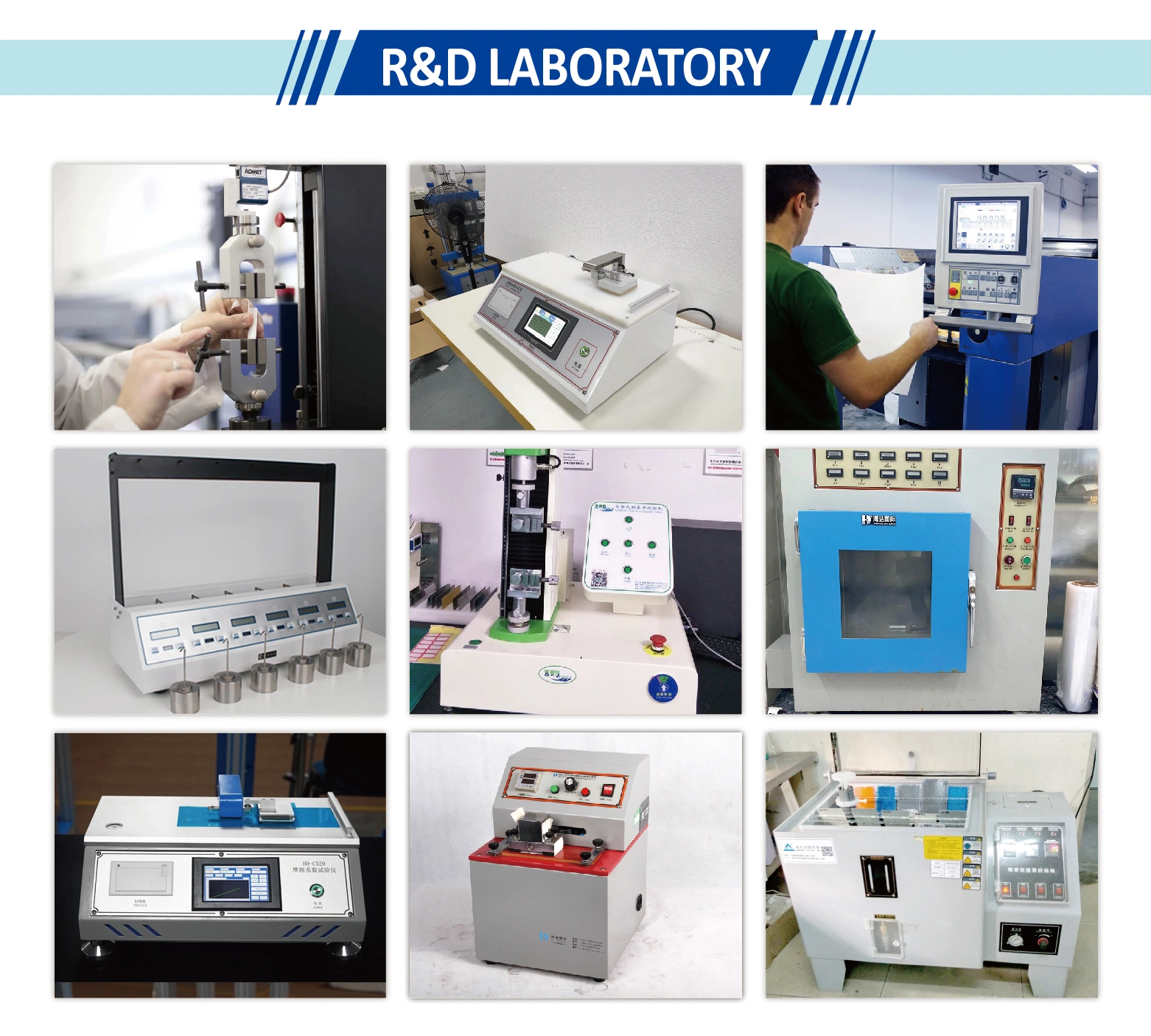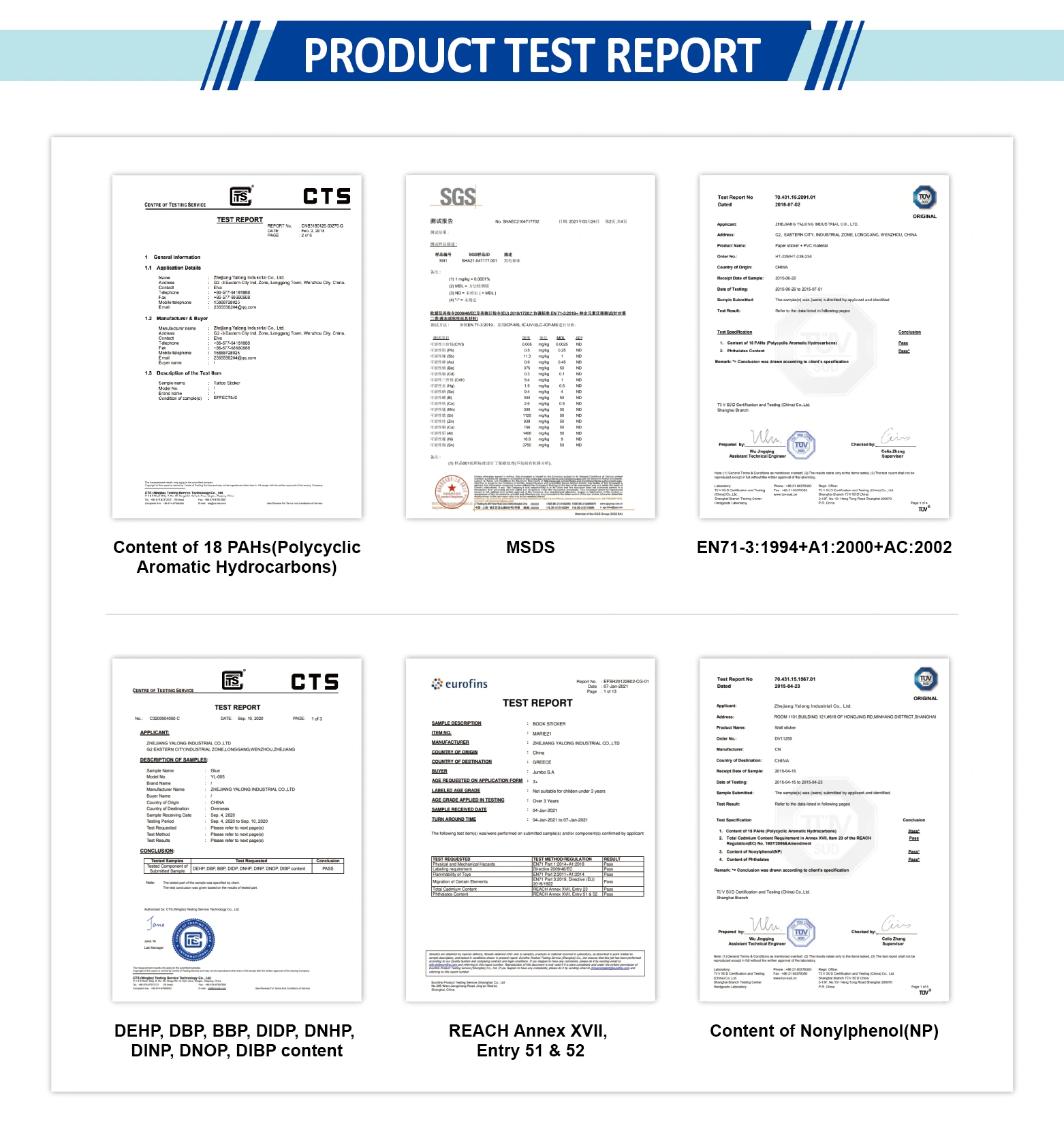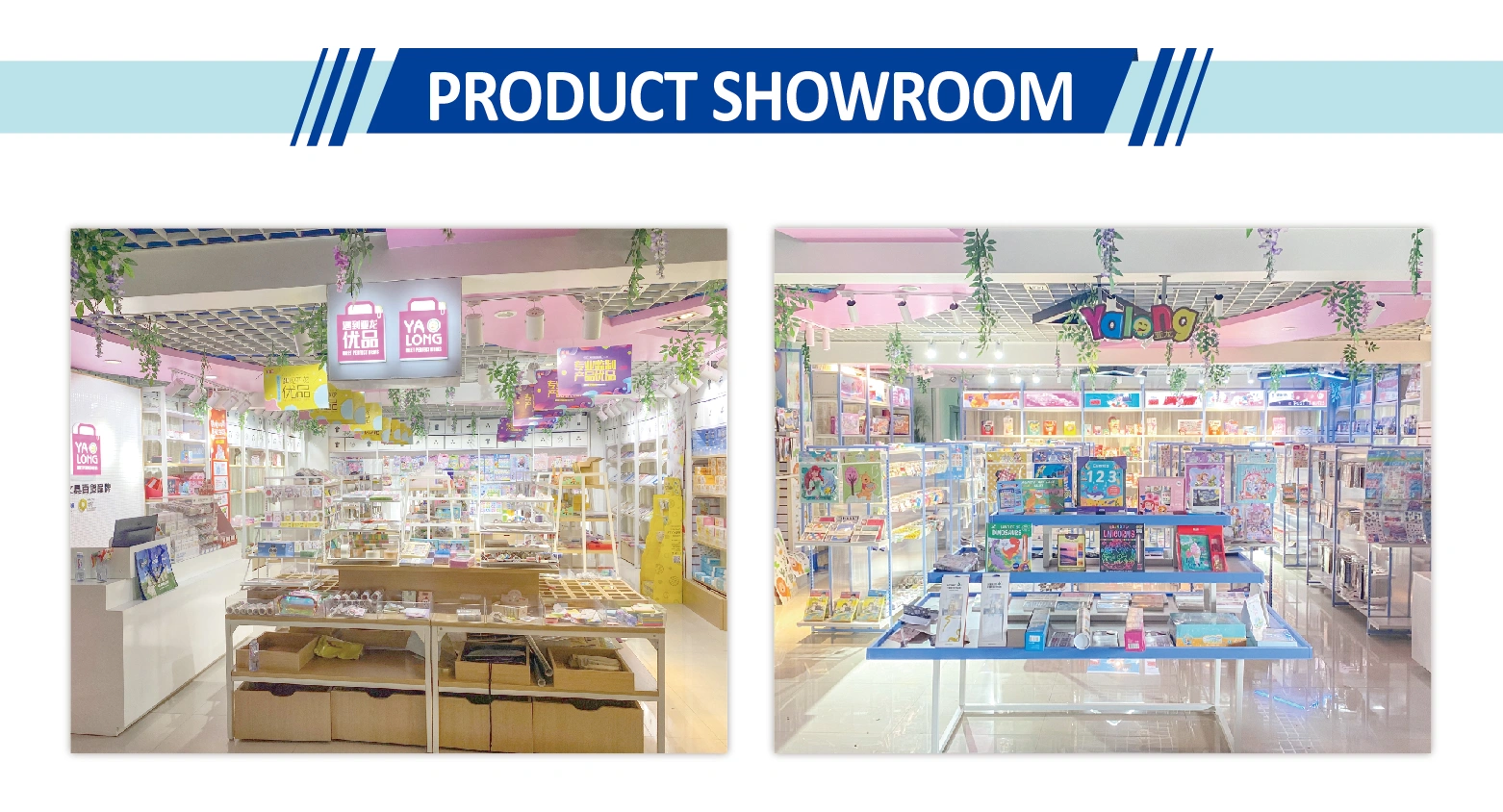 Q1: Why should you buy from us, not from other suppliers?
Our products have passed multiple certifications, including CE, 18PAHS, Reach, EN71-3:1994+A1:2000+AC:2002. We offer both ODM and OEM options, with stocks readily available. Thirdly, our factory has over 30 years of experience and has worked with reputable brands such as LIDL, ALDI, DAISO, Disney, WALMART, TARGET, and more. Fourthly, we provide a One-Stop Service and have a professional industry experience. Fifthly, we conduct high-strict quality self-inspection during production and our products are audited by various certification bodies such as lSO14001, BSCL, CEFSC, SEDEX, ISO9001, FAMA, and others. Lastly, we excel in upstream and downstream supply chain management, which helps to reduce overhead costs associated with raw materials and delivery while improving service quality.
Q2: How can you get a sample?
We accept sample orders. Please contact us and let us know what sample you require. Generally, it takes 7-15 days to complete a sample.
Q3: What about the lead time?
The lead time can range from 15 to 35 days, depending on the product and quantity. However, please confirm the exact delivery time with us as different products and quantities may have varying lead times.
Q4: How does our factory carry out quality control?
We place great importance on quality control and ensure that every part of our products has its own quality control process.
Q5: What is the payment time?
For sample or RTS orders, we require 100% prepayment, and Alibaba credit will protect your payment. For small quantity orders, we accept a 30% balance payment, while for large quantity orders, we can accept a 30% balance payment or L/C.