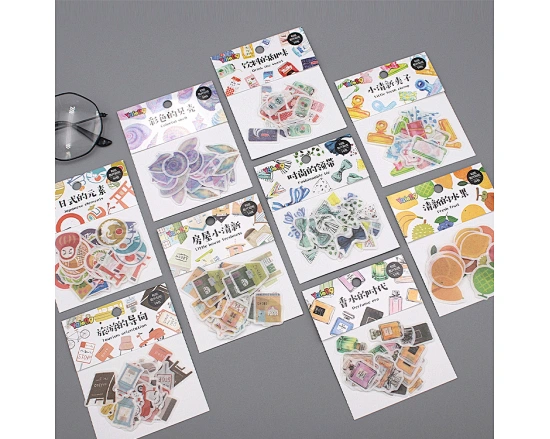 Washi tape sticker set --colorful shells
Add a touch of seaside charm to your stationery and crafts with these colorful shell washi tape stickers.
US $0.23 - US $0.23
This set includes 5 rolls of washi tape stickers, each featuring a vibrant design of shells in assorted colors. Made with high-quality adhesive paper, the stickers will stick firmly to any smooth surface, making them perfect for decorating notebooks, scrapbooks, envelopes, and more. Use them to add a pop of color and a hint of summer fun to your daily notes or your creative projects. With this set, you'll never run out of beachy inspiration. Perfect for young children and shell lovers alike.